Notice
: Trying to access array offset on value of type null in
/home/hitchhouse/public_html/wp-content/plugins/js_composer/include/autoload/vc-shortcode-autoloader.php
on line
64

Notice: Trying to access array offset on value of type null in /home/hitchhouse/public_html/wp-content/plugins/js_composer/include/autoload/vc-shortcode-autoloader.php on line 64

Notice
: Trying to access array offset on value of type null in
/home/hitchhouse/public_html/wp-content/plugins/js_composer/include/autoload/vc-shortcode-autoloader.php
on line
64
Notice
: Trying to access array offset on value of type null in
/home/hitchhouse/public_html/wp-content/plugins/js_composer/include/autoload/vc-shortcode-autoloader.php
on line
64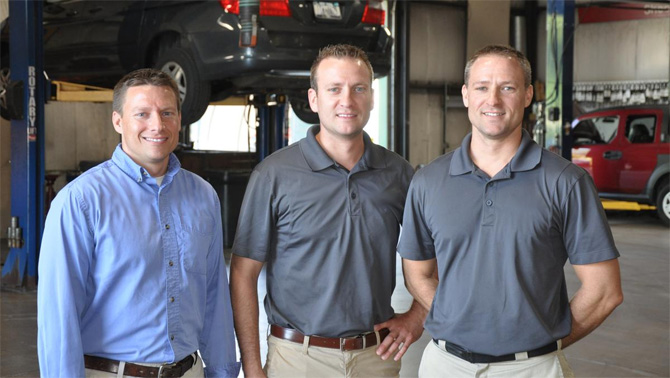 Notice
: Trying to access array offset on value of type null in
/home/hitchhouse/public_html/wp-content/plugins/js_composer/include/autoload/vc-shortcode-autoloader.php
on line
64
A Reputation 16 Years in the Making
Hitch House offers expert installations on a variety of products including hitches, light bars, base plates and mud flaps. With over 60 years of combined experience, our friendly staff can provide you with the best possible service.
Hitch House began in Edmonton in 2004 and has been serving the area since. We wouldn't be where we are today without the dedication, recommendations and loyalty from our amazing customers. Thanks to our customers and team's dedication, Hitch House is Reese certified and we have received the Curt Tower of Excellence.
Our
Team
Meet Our Specialists from Car Repair Service
Our team specializes in many different types of vehicles, and since they work on a wider variety of vehicles than their dealer counterparts, their overall expertise is greater, too. By working on many makes and models, our technicians can be trusted to properly diagnose challenging repairs and other issues. As automotive technology advances, our team is continually updating their education & skills.
Kieran
Hi, my name is Kieran Robinson,and I handle the numbers. I've worked here at the Hitch House for 4 glorious years. In my spare time I bike, play games & seek out weird and exotic gambling opportunities!
Erika
My name is Erika Chipperfield. I fell into hitches completely by accident in 1999. I have been a hitch addict ever since! One amazing part of this job is all the new products and vehicles you get to learn every year. I also take great pleasure in ``doing the undo-able``! My job runs the gambit from data entry to installs and inventory.
Vince
Vincent Steel here! I've worked at Hitch House for 14 years as an installer. I enjoying teaching clients how to flat tow. Some might say I'm the wiring whisperer. I've have a Fine arts degree from Lethbridge. In my down time I enjoy building Lego sets.
George
I'm 66 going on 40! I've worked at Hitch House for 3 years. I'm addicted to world news,video games, and my wife!
Kyli
Hi,my name is Kyli. I have been with the Hitch House since 2015. I enjoy skiing and snow boarding,and camping in the summer when I get the chance!
Kat
My name is Ekaterina Taskina, I have been with Hitch House since 2005. I entered this industry with no previous knowledge, since, I have become an addict to this industry. I thrive on knowing every customer that leaves Hitch House has a positive and knowledgeable experience, and we are always here to help you have the best towing experience.
Ben
My name is Ben and I am 18. I like to do 18 year old things,like paying for parking and filing my taxes. I started working at Hitch House in the summer of 2019 and since then I've loved working here!
Dray
My name is Drayton. I started working at the Hitch House in February of 2019. I am a huge Marvel fan and gamer. The legend of Zelda series is by far my favorite game to play,and I am totally team Iron man all the way! I've learned so much from working with the team at Hitch House and I am excited to see what the future holds for me here.
Mark
Hi my name is Mark. I started at the Hitch House in 2018! I love the outdoors,hiking and photography.I love coffee!
Joseph
My name is Joesph,I started working at the Hitch House in 2015. I like music,Mark,and Ceberus!
Let Us Know What You Need?
We'll fix it
We specialize in hitch solutions and professional installations.
Contact Us Today